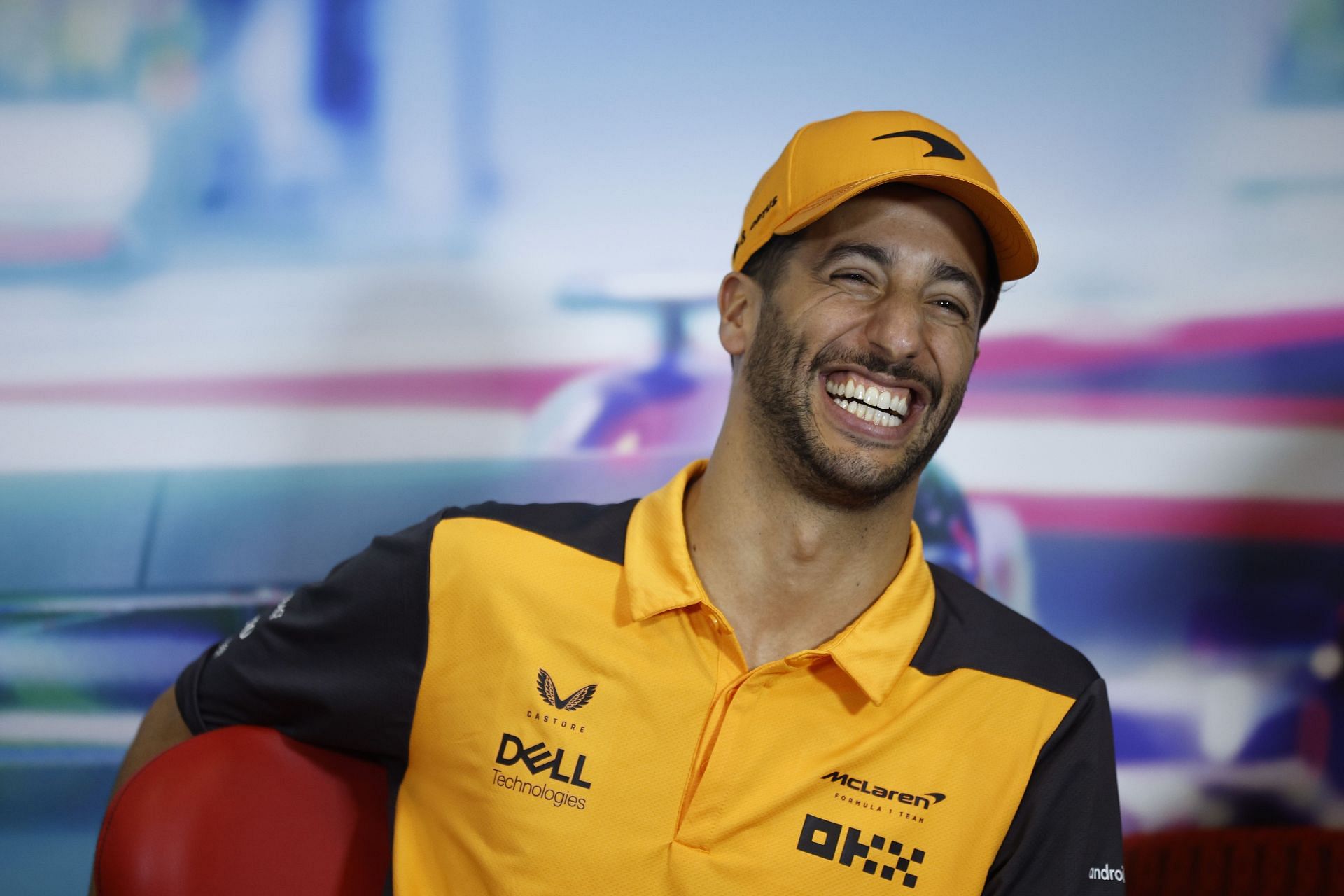 Red Bull advisor Helmut Marko recently spoke about Daniel Ricciardo and how the Australian will be a great asset to the team, even without being on the grid. After a tough 2022 F1 season at McLaren, Ricciardo parted ways with the British team and was recruited by Red Bull as the third driver.
Speaking to Crash, Helmut Marko has hinted that the Australian was employed by Red Bull mainly because of how popular he is amongst the F1 fanbase. Along with helping the team build an even stronger car for the future, he will also be turning up in several promotional events for the team. Marko said:
"There are show car runs and performances, especially in America and who better than Ricciardo with his smiley and shoey. We have, I think, the biggest sponsorship revenue of all the teams. There are an incredible number of obligations."
Daniel Ricciardo: "I'm confident to say [If I stayed at Red Bull] I would have had more podiums than I've had [so far]"

"Obviously at the time I felt like it was right for me. I felt like I needed a change and I needed to kind of just remove myself a bit." #F1 pic.twitter.com/Ic3LI1OqPl

— Ahmet Cir (@AhmetCirF1) December 30, 2022
Apart from mentioning how Daniel Ricciardo is a brilliant marketing asset, the Red Bull advisor also emphasized that the team is not trying to put any pressure on Sergio Perez. Marko appreciated the Mexican and his performance after he joined the team, saying:
"Sergio has shown that he drives at a very high level and if Max is not there, then Sergio is there. It's a certain security, but it's not like we want to put Sergio under pressure. There is also a great routine. If a replacement is necessary, there is of course a driver who you know will bring the car to the finish."
It is safe to say that Red Bull does not see Daniel Ricciardo as a possible replacement for Sergio Perez. The Australian, however, has expressed his aim to return to the grid and race. Since he has a long and strong relationship with Red Bull, there is a small chance that he might get an opportunity with them.
---
Lando Norris reveals how much he has learned from Daniel Ricciardo
Despite Lando Norris being miles ahead of Daniel Ricciardo in the 2022 F1 season, the Briton has nothing but respect and praise for his former teammate. Ricciardo left McLaren after struggling with the team for two years. During that time, Norris learned quite a lot from him. In an interview with ESPN, he said:
"I've still been able to learn a hell of a lot from Daniel. His approach to racing, his mentality with it all, (you) see in the tough times how he keeps so strong with it all and has so much belief in himself. That's something I struggled a lot with when I came into F1 and something I've been able to learn a lot from him over the past couple of years."
Despite the massive difference in performance between the two, both drivers had a brilliant relationship with each other at McLaren.