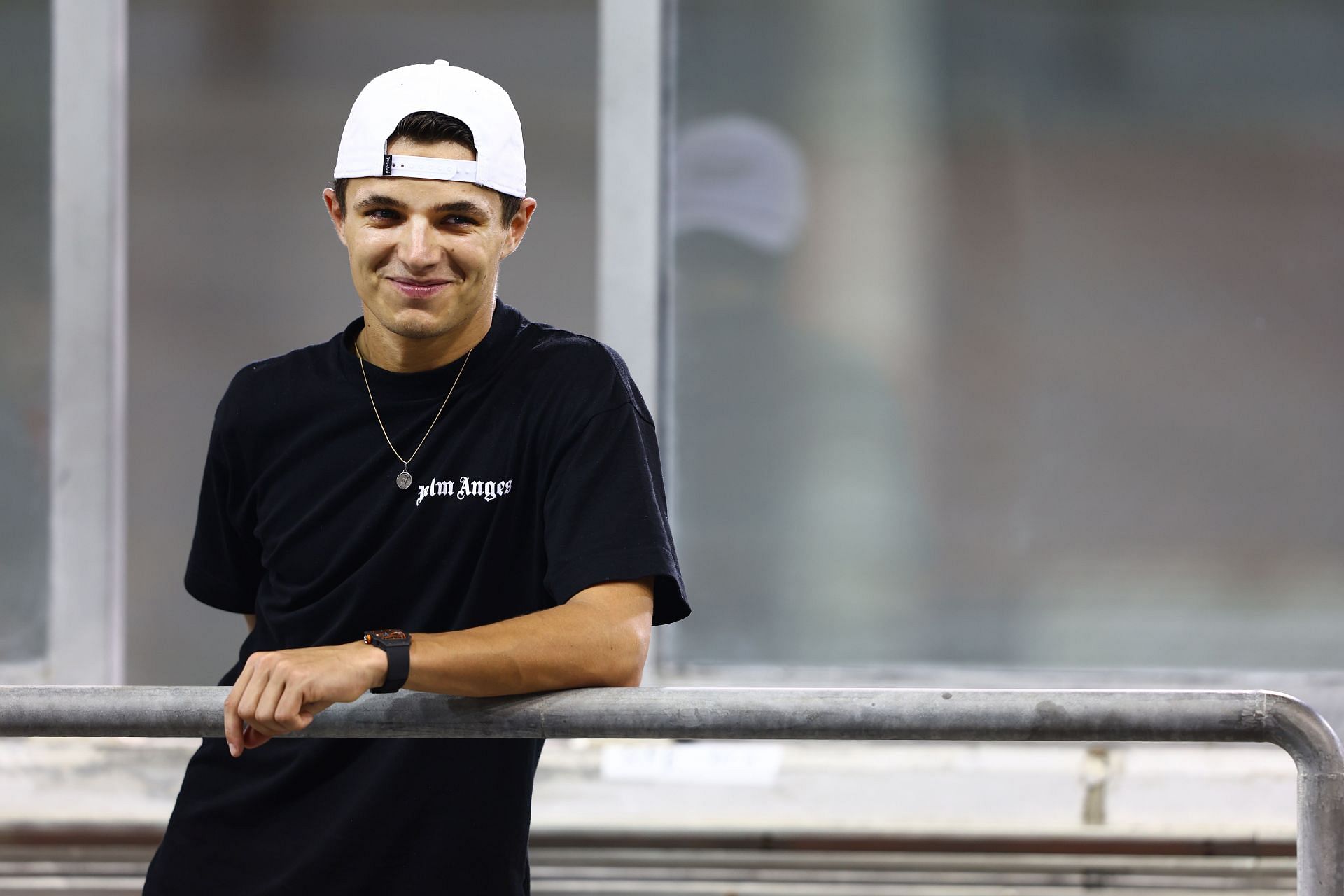 Lando Norris' former roommate-turned-Formula E driver Sacha Fenestraz opened up about what it was like to live with the F1 star. The pair were bunked up in a tiny flat in Guildford for a year in 2018 before Norris made it into F1 in 2019.
The two drivers shared a flat in Guildford while still driving across the Formula Renault and GP3 championships. Fenestraz and Norris had two huge racing simulators in their hall, leading to frequent practice and gaming sessions. The French-Argentinian driver shared some funny anecdotes about his time with the future McLaren star, claiming the Briton refused to buy an air conditioner despite high temperatures in England.
Fenestraz said about Lando Norris:
"I remember being extremely hot in the summer and Lando kept saying, 'nah, we don't need to buy air con, next week it will be cold and raining again'. It ended up being months like that and when we wanted to buy air con, it was sold out everywhere, so we were steaming hot in the apartment. Sharing with Lando, we made a really good relationship. We had some good fun."
The French-Argentinian driver is set to compete in Formula E while Norris is all set to pair up with Oscar Piastri in 2023.
---
Lando Norris could fight for wins in 2023, claims F1 analyst
Lando Norris could be fighting for his maiden race win in 2023 if McLaren can keep up with the best teams, claims former driver-turned-analyst Jolyon Palmer. The 23-year-old Briton had a splendid 2022 — finishing seventh in the drivers' standings — with his ability to compete any higher up the grid limited only by his car.
Lando Norris currently has 62 points finishes in 82 races, at a scoring rate of 75.61%.
He has the 7th highest scoring rate in history out of all drivers with more than 1 points finish.
Consistent. pic.twitter.com/hJuotSE4or

— FormulaUR (@FormulaUR_) January 8, 2023
In his most recent post-season column on F1's official website, Palmer praised his compatriot for "another stellar season," writing:
"It was another stellar season for the McLaren driver, who barely put a foot wrong all campaign to finish comfortably best of the rest in the standings and almost single-handedly take the fight to Alpine in the Constructors' Championship."
Palmer hopes that the gap between the best teams and others will reduce next season, and expects that will help the McLaren driver have a realistic shot at his first win. He wrote:
"The gap between the best and the rest was bigger than anticipated in 2022, something I hope will close up from next season to give more of the midfielders opportunities. But it was only Norris who managed a podium outside of the top three teams, with his drive to third in Imola."
Lando Norris came agonizingly close to winning a race in 2021 when a late rain shower in Sochi denied him a richly-deserved victory. The McLaren driver, however, is widely considered a special talent, and in the right car, he could have already won a race or even challenged for titles. It will be interesting to see how the young driver competes in 2023.