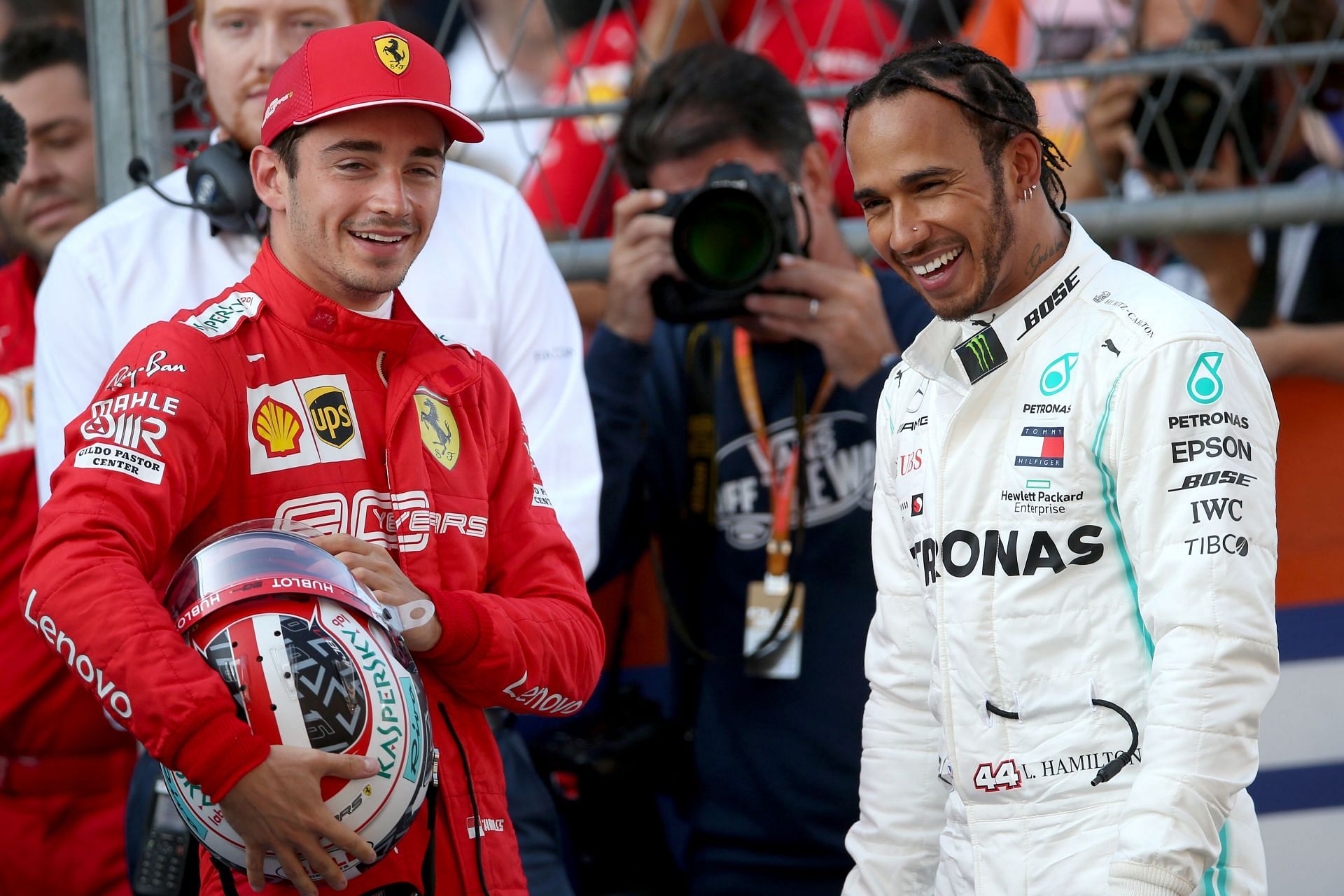 Charles Leclerc claims he is interested in fashion, just like seven-time world champion Lewis Hamilton. The Monegasque driver stated that he has spoken to the Briton about his interests and would like to get into it in a more serious capacity in the future.
Lewis Hamilton is known to be the most fashion-conscious man on the grid as he regularly shows up to the paddock wearing flamboyant designer outfits. The Mercedes driver even has his own clothing line, collaborating with Tommy Hilfiger on the TOMMY X LEWIS collection.
Charles Leclerc claims he has spoken to Hamilton about fashion and that the two drivers occasionally discuss their favorite designers. He said:
"I really like clothes design. It's definitely the creative element that inspires me. I can draw but whether I would sketch my own collection, I don't think I have that level. I have got very clear ideas of what I like but not at the point I can design my own. I have spoken to Lewis very briefly [about fashion], congratulated him for his new collection. He's doing a great job with the brand, and I quite like what he's doing. It's definitely something I'd like to do further down the road."
---
Charles Leclerc comments on new team principal Frederic Vasseur
Charles Leclerc and Frederic Vasseur were initially paired up at Alfa Romeo in 2018 when the Monegasque driver made his F1 debut. The Frenchman has now joined the Scuderia as their team principal, replacing Mattia Binotto. The synergy between the duo is tipped to be good for the Maranello-based team, who often suffered from poor strategic choices in 2022, leading to Red Bull's domination.
Before Vasseur's signing, Leclerc sat with the media at the annual FIA prize-giving ceremony in Bologna last month to explain his links to the Frenchman. He said:
"Ferrari is a very different team to any other teams. I can only comment on my experience with Fred which obviously has been good, I've worked with him already in the junior categories when he believed in me. We've always had a good relationship, but that shouldn't influence any of the decisions. He's always been very straightforward and very honest – it is something I've liked from Fred. Whether it will be him or not, I don't know. Hopefully we'll see in the next few months."
Charles Leclerc and Fred Vasseur's history of working together will likely play into Ferrari's hands in 2023, especially if they are capable of challenging for this year's title. It will be interesting to see if the Scuderia can rise back to the top of the sport for the first time since 2007.