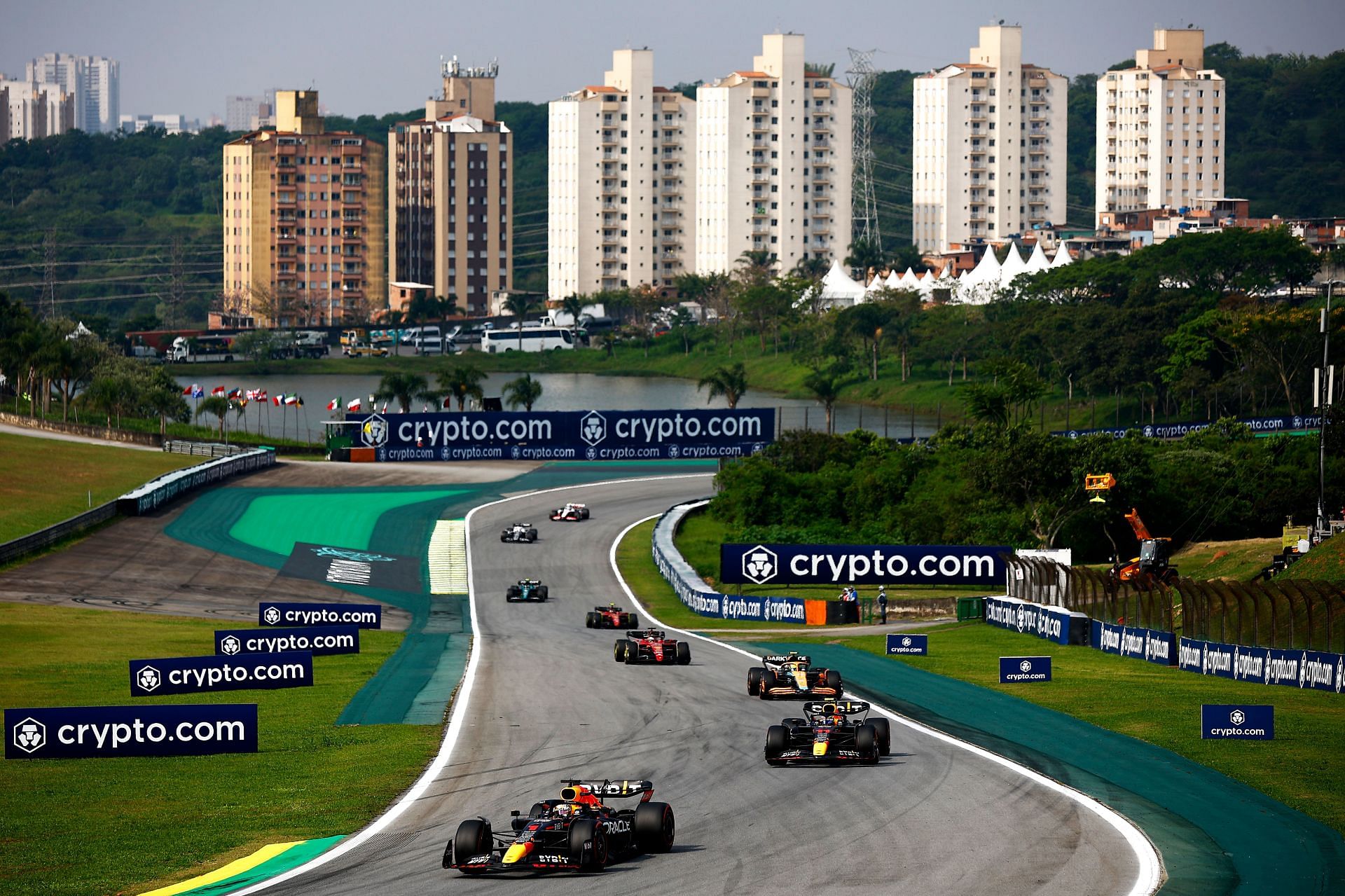 Increased freight costs and expensive triple-headers are causing F1 teams to complain about the logistics of the sport. The 2023 season is set to be the longest yet, with 24 races planned for this year.
The worldwide boom in the sport's popularity means that hotels near circuits are fully booked, in addition to grandstands. While it was possible to stay just about anywhere at a bargain price during the COVID-19 pandemic, prices are now too exorbitant for teams to bear. Alfa Romeo Sauber's sports director Beat Zehnder claims that teams pay 25% more money each year at some venues, putting a big question mark on the sport's sustainability.
Zehnder told Auto Motor und Sport about the state of F1, saying:
"Let's take England as an example. We pay 25 percent more from one year to the next. It's getting harder everywhere. Austin is already fully booked for 2023. We tried to book ten additional rooms in our hotel. Not a chance. Everything already blocked."
Zehnder also claims that while most cities have returned to normal with regards to the pandemic, flight frequencies haven't yet returned to maximum, causing teams to face severe issues on occasion. He continued:
"For example, we have problems getting people back from Melbourne. Even before the date was announced, all flights were fully booked the day after the race. And if there are still places available, you often have to pay twice as much as before."
---
F1 rivals wanted harsher penalties for Red Bull over cost cap breach
FIA president Mohammed Ben Sulayem claimed some teams wanted Red Bull to be given a much harsher penalty for breaching the 2021 F1 cost cap. The Milton Keynes-based squad was found to be in breach of last year's budget, leading to widespread criticism of both its members and drivers.
Despite a hefty fine and a reduction in wind tunnel time being handed out to Max Verstappen and the squad, Ben Sulayem claims some teams wanted much harsher penalties for Red Bull. He told the media:
"I believe that there was a balance between [the financials] and the sporting penalties [handed to the team]. But we learned a lot [from the process] and a big review is going into it, because who knows in the first year [of the cost cap] what is going to be the outcome? If you look at the other big teams, they will say we have been light on them. [In terms of] the penalty, some of them want [Red Bull] to be hanged, they wanted to see blood, and the teams themselves see this as [a] huge [thing] themselves."
Vasseur says there needs to be stricter and quicker action for cost cap breaches after the Red Bull controversy.

"This was the first one, but from now we have to forget about minor and major. Because for me, two or three million, it's not minor, it's mega, for development." #F1 pic.twitter.com/7yrenHSVsl

— Ahmet Cir (@AhmetCirF1) January 8, 2023
It seems the 2022 constructors' champions will be disadvantaged in their title defense this year. We will, however, only get a realistic idea in F1 pre-season testing of how the financial penalty and reduced wind tunnel testing time will affect Red Bull.