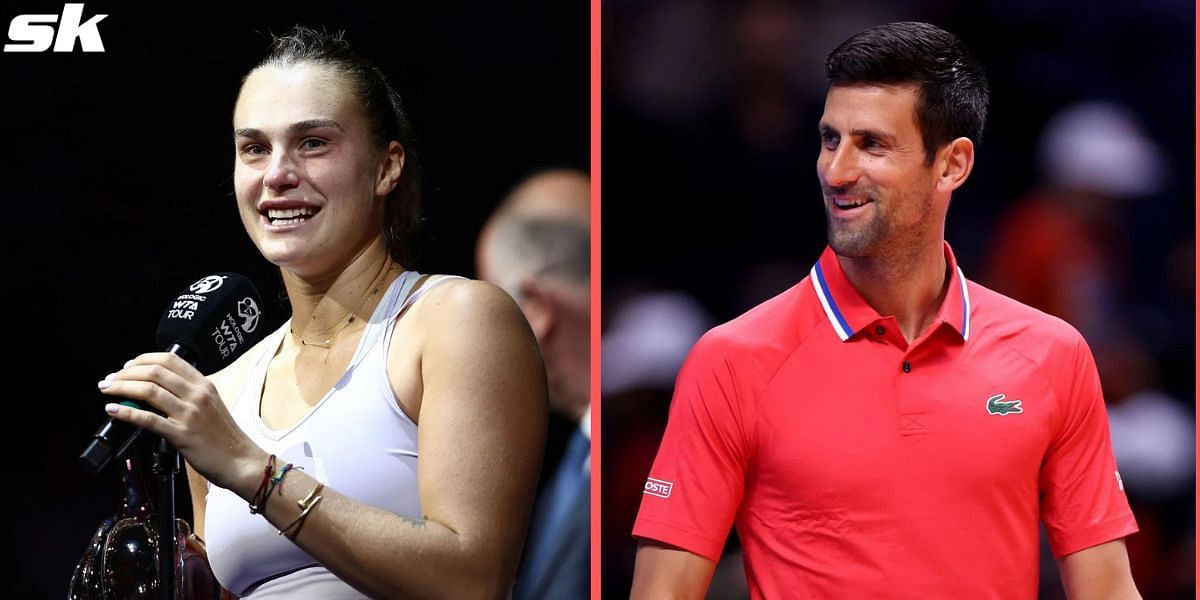 Novak Djokovic and Aryna Sabalenka, who were teammates recently, expressed their joy for each other over their respective title wins at the Adelaide International 1. While the Serbian great beat Sebastian Korda in a three-set thriller to take home the men's singles title, Belarusian Sabalenka beat teenager Linda Noskova in straight sets to clinch the women's singles title.
Djokovic and Sabalenka teamed up with each other at the World Tennis League exhibition event in Dubai last month, where they seemed to have thoroughly enjoyed themselves with Grigor Dimitrov, Paula Badosa, and the rest of the team. On Sunday, they both reigned supreme in Adelaide.
Sabalenka took to social media to applaud the Serb for his brilliant comeback win, while also laughing over an inside joke between the two, supposedly referring to their time at WTL.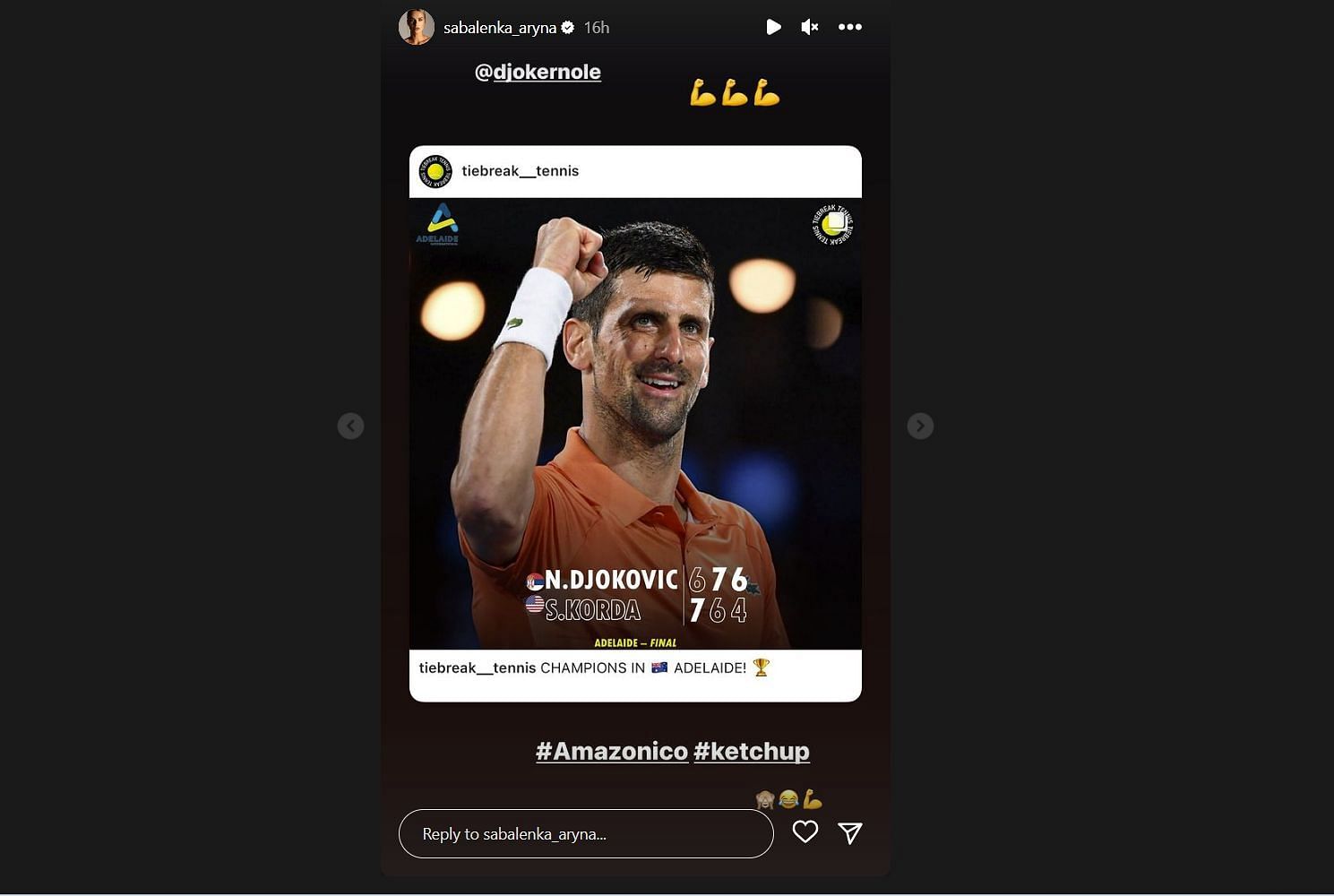 Djokovic thanked Sabalenka for her message and also reacted to their inside joke, before returning the favor and congratulating her on her victory.
"Well done," the Serb wrote on his Instagram Stories.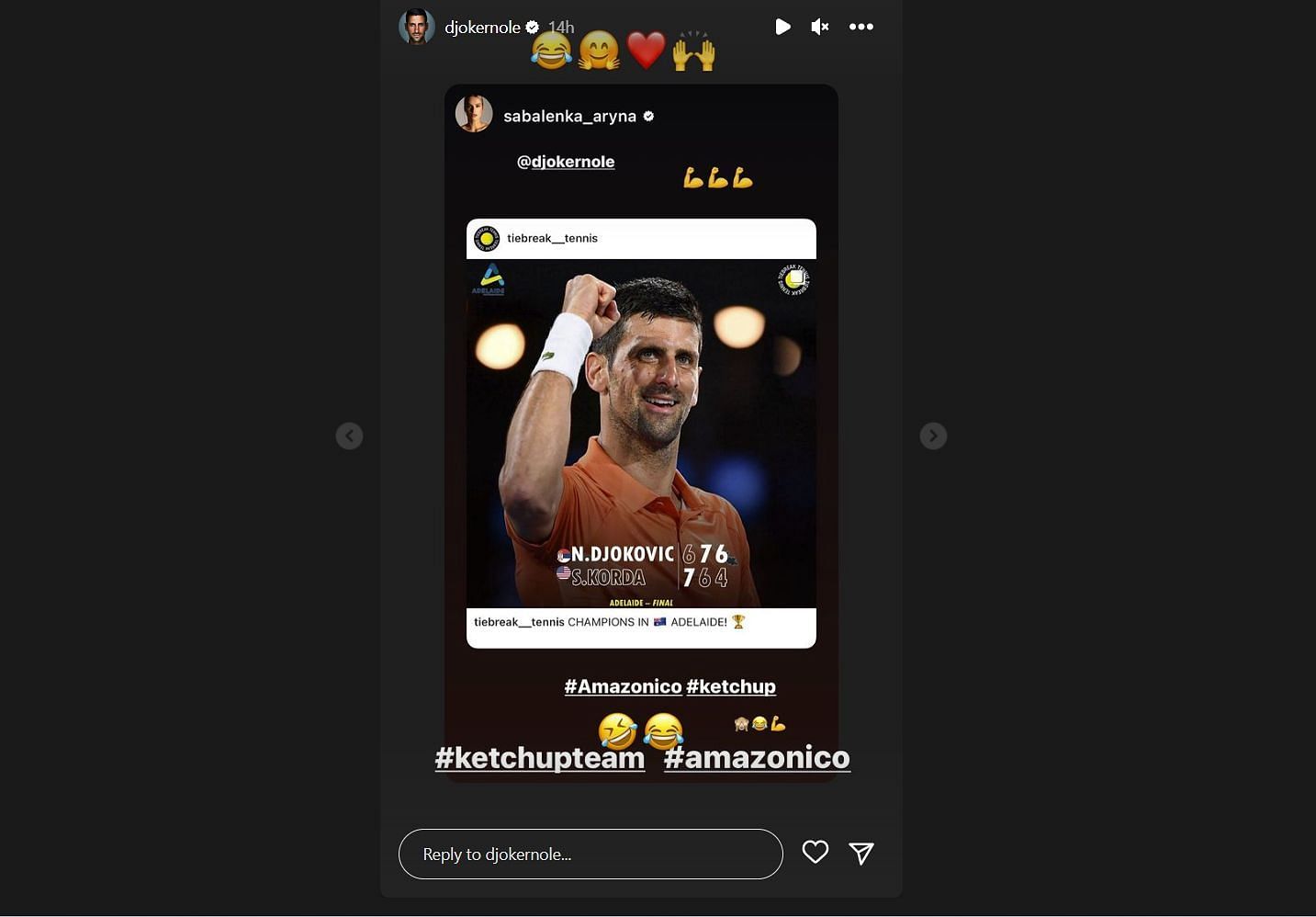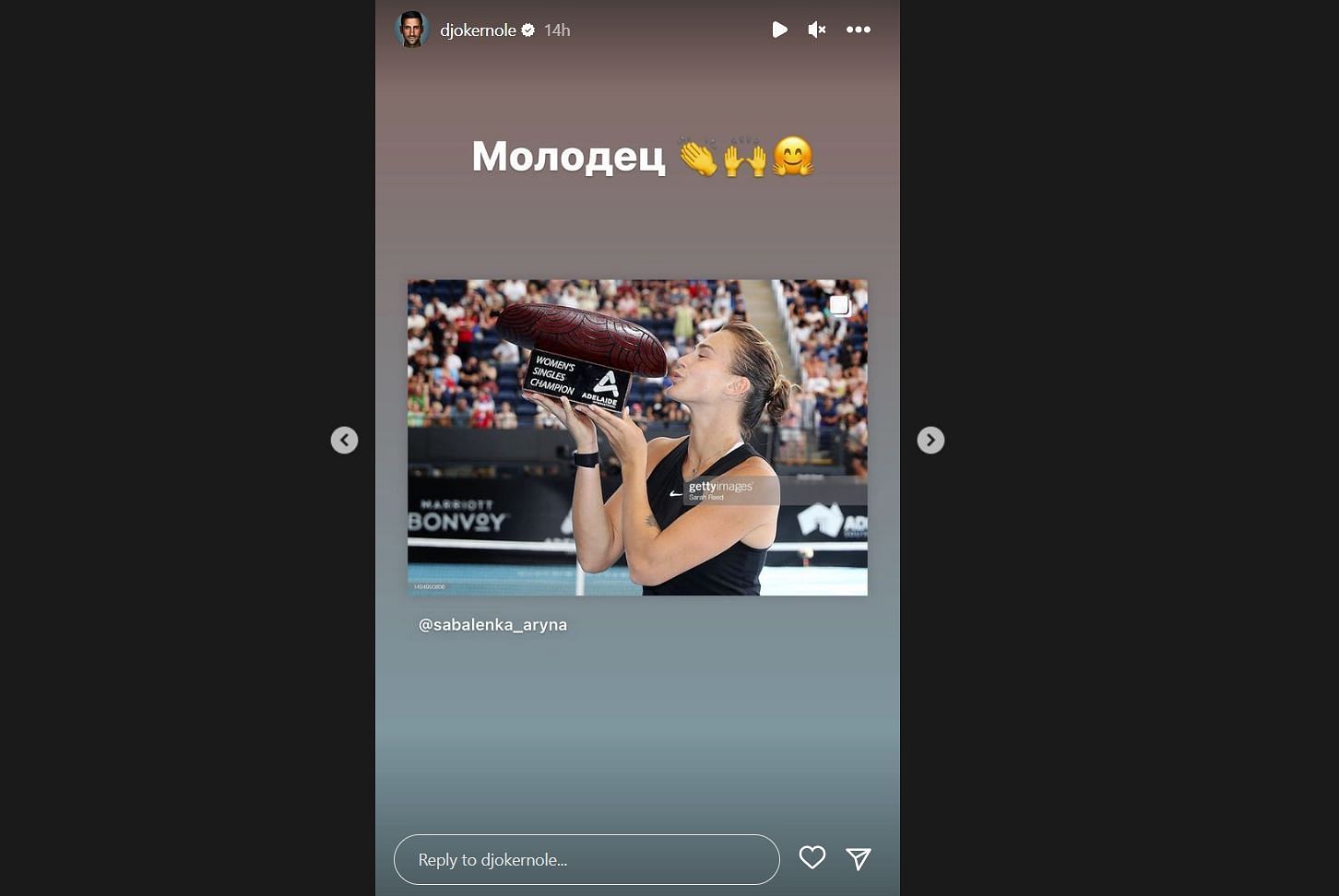 Both players will now enter the 2023 Australian Open as among the title favorites after success in Adelaide. The Serbian great is considered by many to be a heavy favorite to win his record-extending 10th Australian Open title and become the first man since Rafael Nadal to win the same Major at least 10 times. Meanwhile, World No. 5 Sabalenka will face the biggest challenge in the form of World No.1 Iga Swiatek.
---
"Really nice guys and so funny" – Aryna Sabalenka reflects on teaming up with Novak Djokovic, Grigor Dimitrov, and Paula Badosa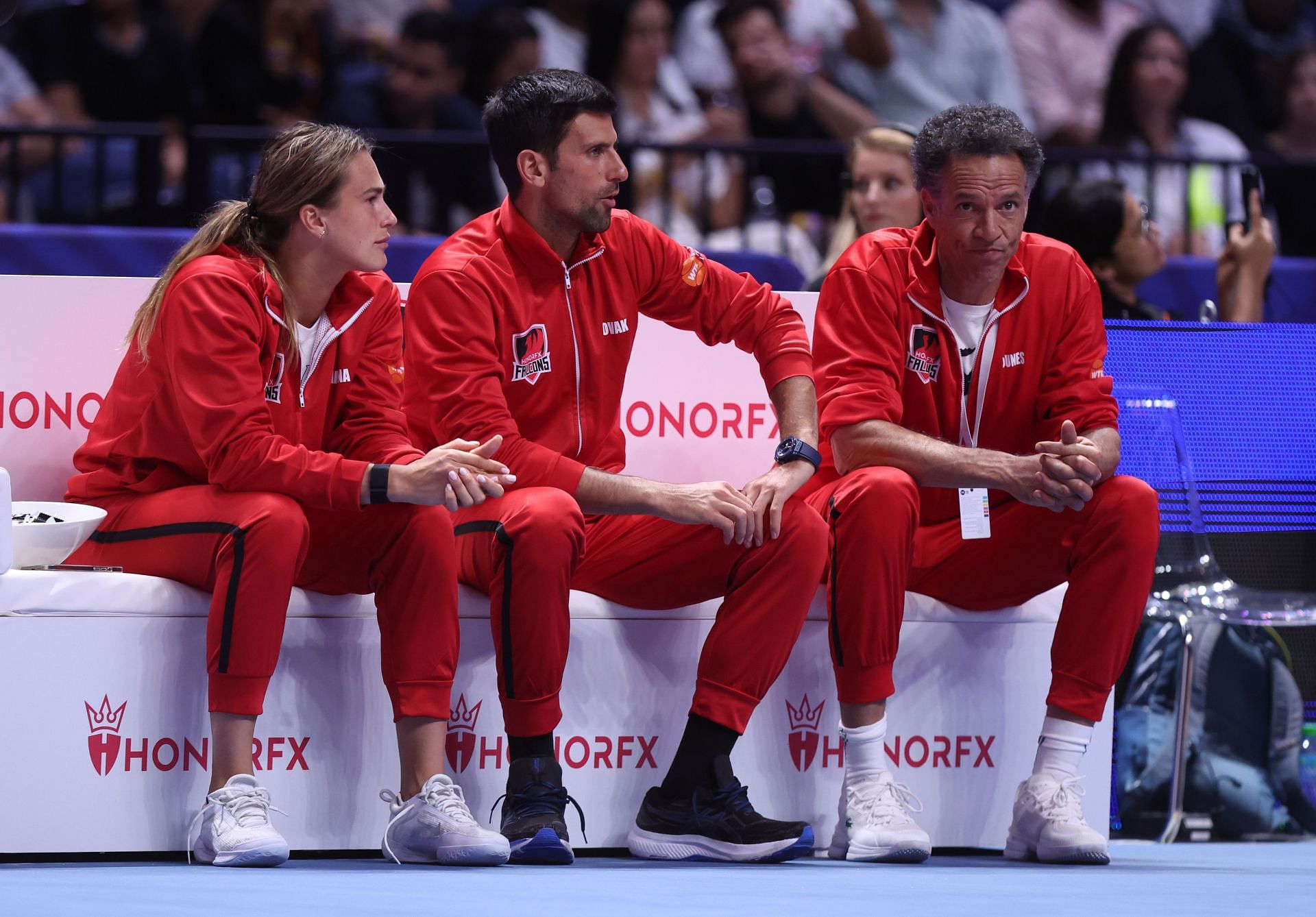 Aryna Sabalenka recently shared her experience of sharing the bench with Novak Djokovic and others during last month's World Tennis League. Sabalenka said that she did not know the Serb as well as Grigor Dimitrov and Paula Badosa very well before the event, but got to know the "nice and funny" side of each of them during the event. She was also glad to have been able to ask her fellow stars on the world stage for some valuable advice about tennis.
"That's nice actually, I didn't know them well before this event and they seem to be really nice guys and so funny," Sabalenka said to the WTA. "We're having fun and it's super cool to have stars like they are in the team, so we can have interesting conversations. You can ask for advice, so it's really cool to have them on our team."
Sabalenka once expressed her desire to play mixed doubles with Djokovic. She did not know at the time that she would end up on the same team as him in the WTL. While she did not get the chance to play mixed doubles with the 21-time Grand Slam champion, she hopes the opportunity comes soon.
"I didn't know at the time. It's really cool, and hopefully we're going to play mixed," Sabalenka added.