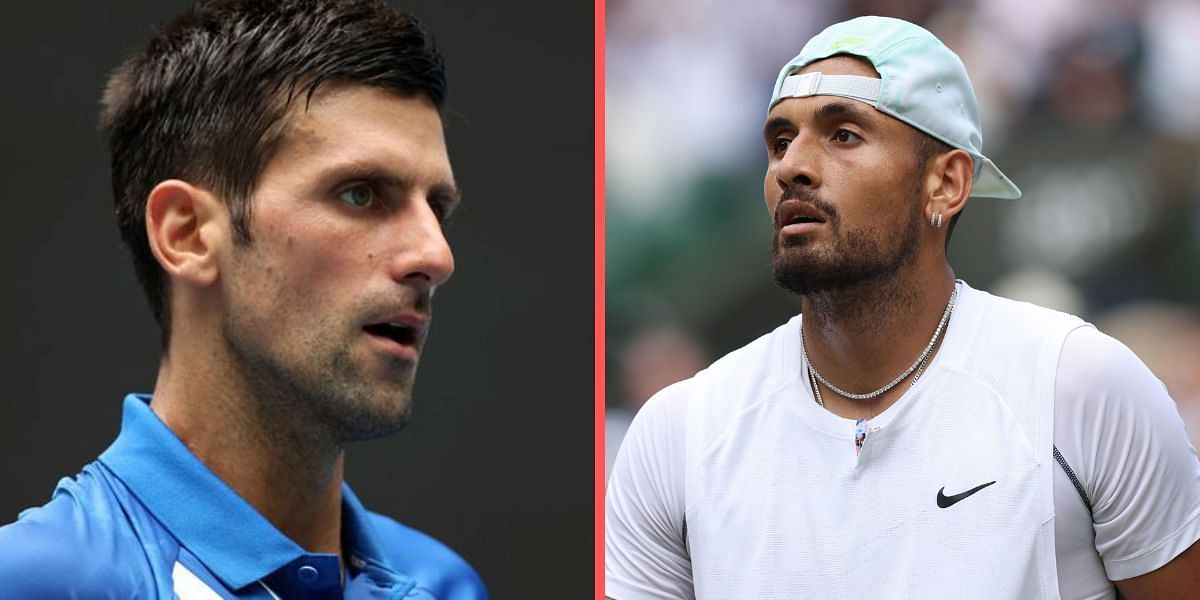 The Australian Open's announcement of a chargeable practice match between Novak Djokovic and Nick Kyrgios has been met with criticism from tennis fans.
The Australian Open organizers announced on Monday, January 9, that the 2022 Wimbledon final opponents Djokovic and Kyrgios will be facing off against each other. The practice match will be held a few days before the Australian Open on Friday, January 13 at the Rod Laver Arena.The declaration about the practice match was accompanied by a mention of a ticket price of $20. Meanwhile, practice sessions of other tennis players are charged at $5.
The Australian Open is also organizing a charity event called "Tennis Plays for Peace" in support of Ukraine during the on-going war. This event is expected to be held on January 11, with many tennis stars including Rafael Nadal, Coco Gauff, Frances Tiafoe, Maria Sakkari Alexander Zverev, Alex de Minaur set to take part in it, with its tickets being priced at $25 for adults.
The practice battle between Novak Djokovic and Nick Kyrgios, differently titled "The Arena Showdown" as well as other practice matches, will not be a part of the charity for peace.
The Australian Open organizers, later mentioned on the tournament website that the collections for the practice match will instead be donated to Australian Tennis Foundation — the official charity of Tennis Australia and the Australian Open.
However, due to the less publicized information about the proceedings being donated to a charity, as well as the overall idea of practice matches being charged an entry fee, tennis fans were quick to express their displeasure. Many fans were also unhappy about the event being headlined by Novak Djokovic and Nick Kyrgios, who have been embroiled in controversy of late.
"A ticket sale for a practice?? Seriously? USO never charged for Rafa's practice except for a free pass that you get from a website. Just utterly preposterous!" one fan said.
"Imagine promoting two highly problematic people like this. Glad you support abusers and anti vaxxers. Get in the bin," one fan remarked.
Here are a few more reactions from fans:
Novak Djokovic and Nick Kyrgios pumped for "The Arena Showdown" at Australian Open
While the news of "The Arena Showdown" practice match before the Australian Open being charged $20 wasn't appreciated by tennis fans, the Serb and the Aussie have remained upbeat and are looking forward to a thrilling clash.
Novak Djokovic, who won his 92nd career title on Sunday at the Adelaide International 1, expressed his excitement about sharing the court at the Rod Laver Arena with Kyrgios on January 13.
"Let's do this," the 35-year-old said on his social media.
Nick Kyrgios promptly echoed the 21-time Grand Slam champion's sentiments and promised their fans a good show.
"Mhmm let's give them a show my friend," the 27-year-old said.