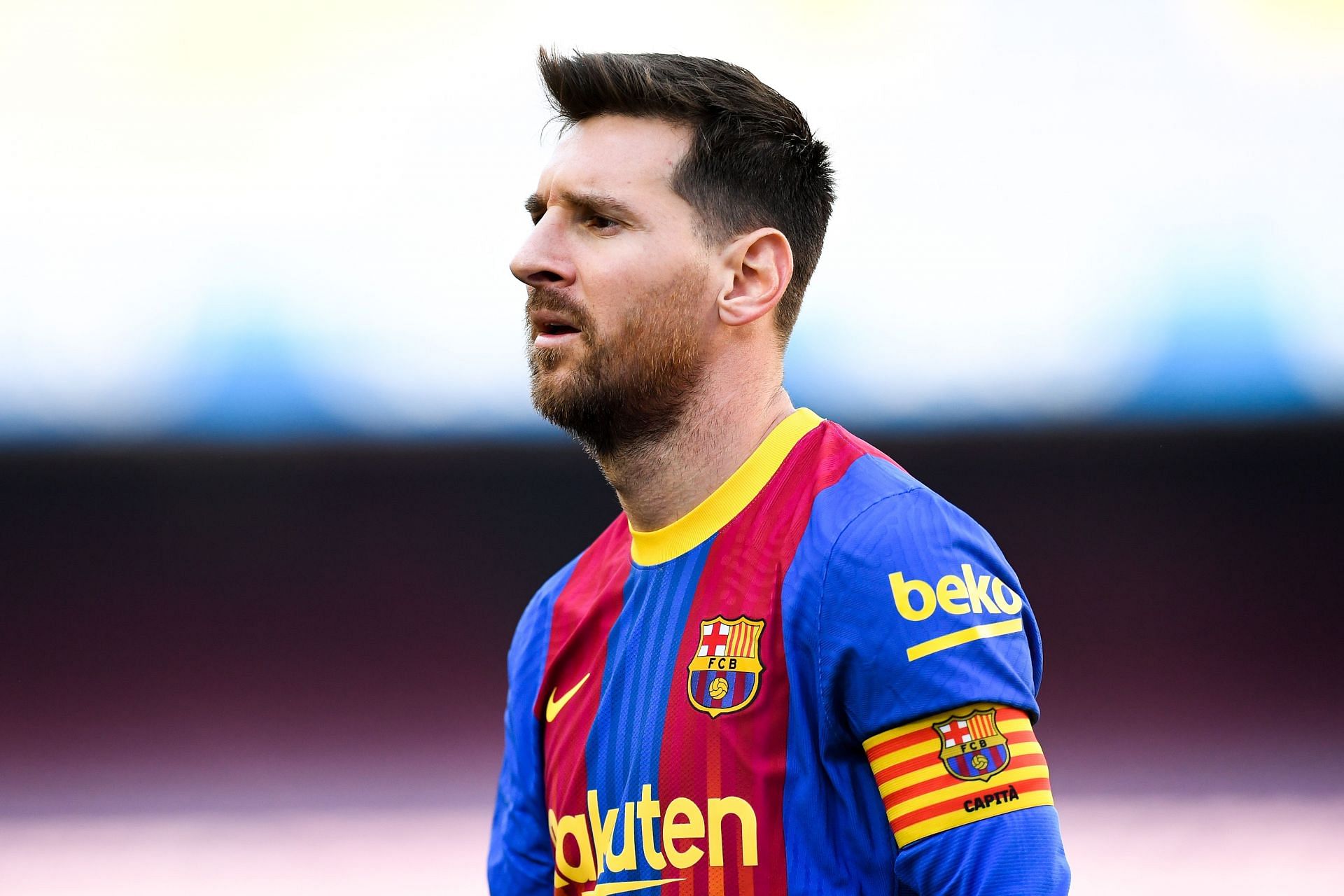 Barcelona president Joan Laporta is trying to tie down 15-year-old forward Lamine Yamal, who is also called the 'new Lionel Messi', to a new contract. The young teenager has already played with the first team but has not yet made his official debut.
Yamal has become notable for his skill, excellent technique, and ability to collaborate with his teammates. He is also renowned for his scoring ability, which has impressed the coaching staff at Camp Nou.
This season, he had the chance to train with first-team manager Xavi Hernandez while some players were away at the World Cup in Qatar. His Messi-like performances caught the attention of the coaching staff and have made him a standout youngster in La Masia.
As Yamal approaches his 16th birthday in July, he will be able to sign his first professional contract. Several major European clubs are interested in acquiring him, but Barcelona are determined to keep him at the club.
As per El Nacional, President Laporta is currently leading the negotiations and is committed to retaining Yamal at Camp Nou.
The Spaniard may join the first team and make his professional debut next season when he turns 16, similar to how Gavi made his debut at a young age. It is also similar to how Messi made his debut as a teenager and went on to become a club legend.
Barcelona are convinced Lamine Yamal can become the next gem coming from La Masia. Discussions to extend his contract will take place soon. 🔵🔴⭐️ #FCB

Born in 2007, left-footed, Yamal is considered a huge talent and Barça want to control his contract situation in the best way. pic.twitter.com/LSwoatICCZ

— Fabrizio Romano (@FabrizioRomano) January 8, 2023
The club, known for its academy's ability to cultivate young talent, are reported to have high hopes for Yamal's future. They expect him to go down the legendary Argentina captain's route.
There is uncertainty about what the future holds for Yamal, especially with interest surrounding the teenager from other European clubs. However, Barcelona are reportedly dedicated to keeping him, developing his talent, and assisting him in reaching his full potential.
The management and coaching staff are also looking forward to seeing what he can achieve in the coming years. It is evident that Yamal has the talent to succeed at Camp Nou.
---
Barcelona refuse to give up on re-signing Lionel Messi
According to Spanish media outlet Sport, Barca president Laporta is determined to bring back 2022 FIFA World Cup winner Messi to the club. There are already plans to make direct contact with the Argentine in order to convince him to turn down a contract extension at Paris Saint-Germain.
The president is reportedly making the forward's potential return a priority for Barca. The Blaugrana hope that he will eventually join them as an ambassador after he retires.
Barcelona never had the chance to properly bid farewell to the club legend when he left in the summer of 2021 due to financial issues.
The club's fiscal struggles have not yet been fully resolved. However, according to Sport, they are working to put themselves in a position to offer a suitable contract to the club legend.