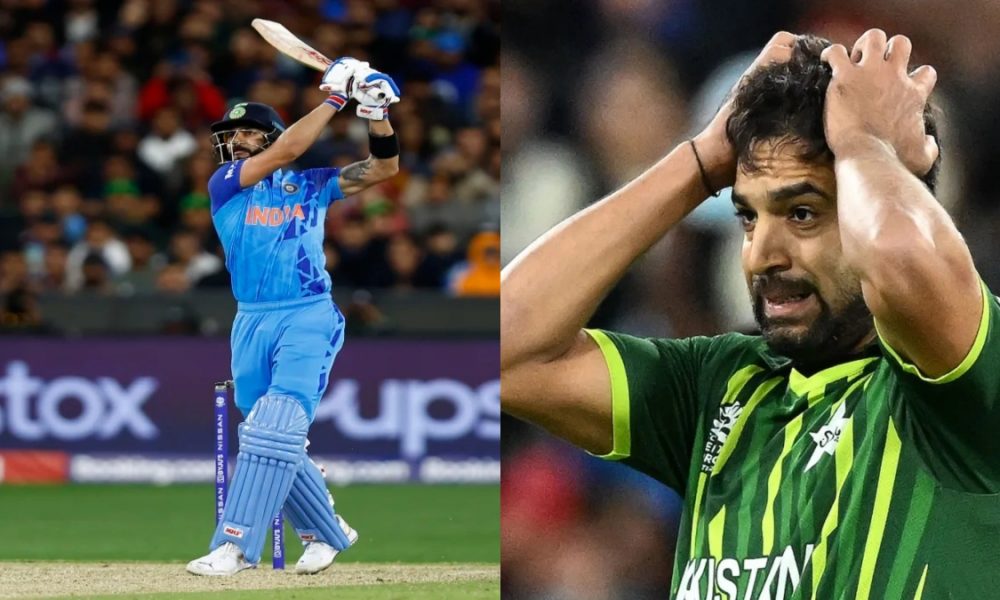 New Delhi: Virat Kohli's 82* off 53 balls against Pakistan in the Men's T20 World Cup was a match-winning inning, which featured two back-to-back sixes hit to Harris Rauf in the 19th over. Kohli's straight six down the ground came as a slapshot and became one of the most talked about things in the tournament. Recently, in a talk show, Rauf opened up about getting hit for an unbelievable six.
On being asked by a fan in a Pakistani TV show 'Hasna Mana Hai' about that six, Haris Rauf said that such shots are rare in cricket and Virat Kohli won't be able to play that shot again. He said that he did not say anything about that shot, but it hurt him when it was hit. He added that every cricket fan knows what sort of a player Kohli is, but he doesn't think the Indian batter can do that again. He said that one cannot hit such shots again and again, that day Kohli's timing was perfect, and it went for a six.
In the game, Pakistan set a target of 160 runs for India as Shan Masood and Iftikhar Ahmed scored a fifty each, while Arshdeep Singh and Hardik Pandya were clinical in picking three wickets each. Chasing the total, India began the inning with 31 for 4 while Virat Kohli and Hardik Pandya stood tall.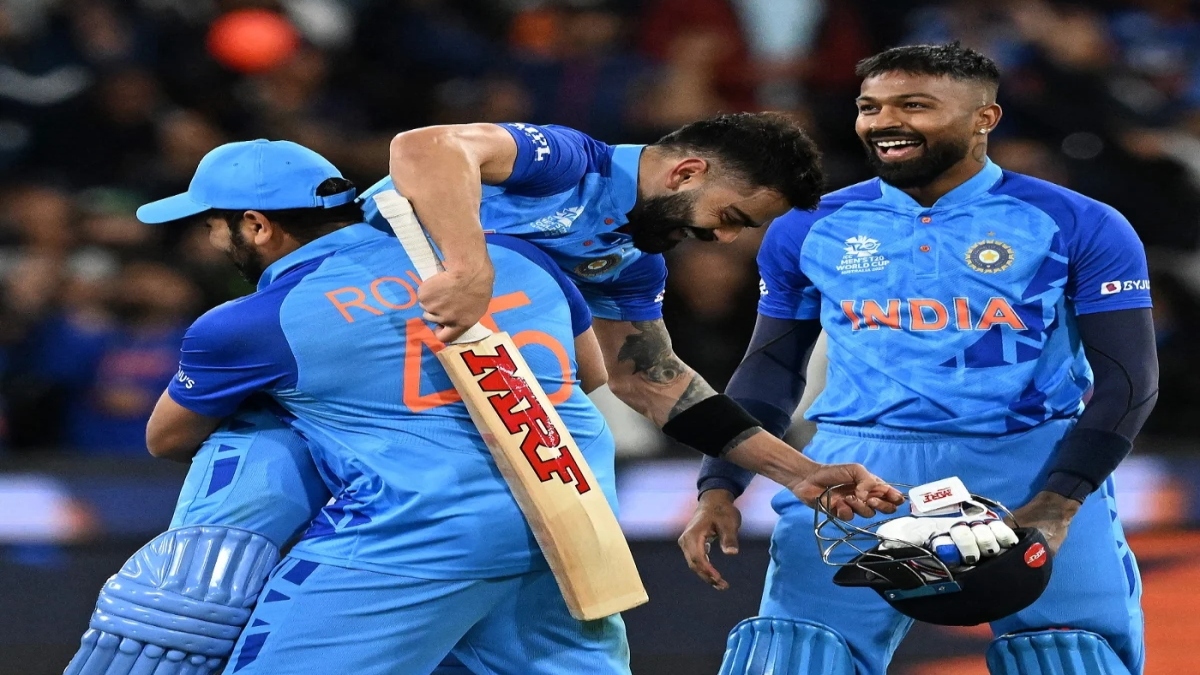 The game was out of India's hands as the equation said, '48 needed off the last three overs'. It was the time when Kohli changed gears and hit 17 runs in an over to Shaheen Shah Afridi, and also completed his half-century. In the 19th over, he hit two consecutive sixes to Rauf, which will be remembered by every Indian cricket fan. With Hardik's wicket in the last over, it was the no-ball six by Kohli that led the stage for a chasing masterclass as Ashwin scored the winning run.