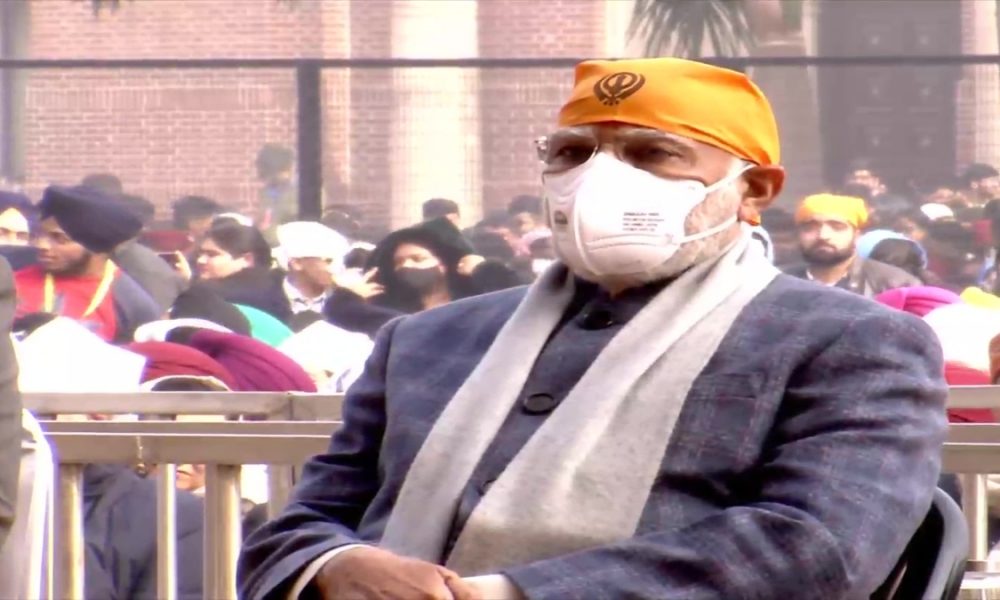 New Delhi: PM Narendra Modi is taking part in the 'Veer Baal Diwas' at the Major Dhyan Chand Stadium in Delhi. On Prakash Purab of Sri Guru Gobind Singh this year, PM Modi, declared December 26 to be celebrated as 'Veer Baal Diwas' to remember the 'Sahibzades', the four sons of the last Sikh guru Guru Gobind Singh. Prime Minister attended the cultural event at the celebrations and covered his head as per the Sikh traditions.
PM Modi witnessed the 'Shabad Kirtan' and will flag off a march-past by about three thousand children in the national capital. During his Mann Ki Baat radio programme, PM Modi announced that he will be attending the 'Veer Baal Diwas' celebrations in Delhi.
All four sons of Guru Gobind Singh were martyred, the 'Veer Baal Diwas' remembers the martyrdom of the Sahibzadas- Zorawar Singh and Fateh Singh who are said to have been martyred at the young ages of six and nine. They were known to stand against the Mughal forces and were martyred on the orders of Aurangzeb. Their burial place, where they were buried alive, is the present day's Fatehgarh Sahib.
Addressing the public, PM said that the world's history is filled with atrocities and three centuries ago, Gurus and Mughals fought the wars of Chamkaur & Sirhind. He added that on one hand, there was terrorism, and communal mayhem while on another hand there was liberalism, on one hand, there were forces of lakhs while on the other side there were Veer Sahibzaade.