ClubWPT 'Stream Team' Finally Gathers at Wynn in Las Vegas Post-COVID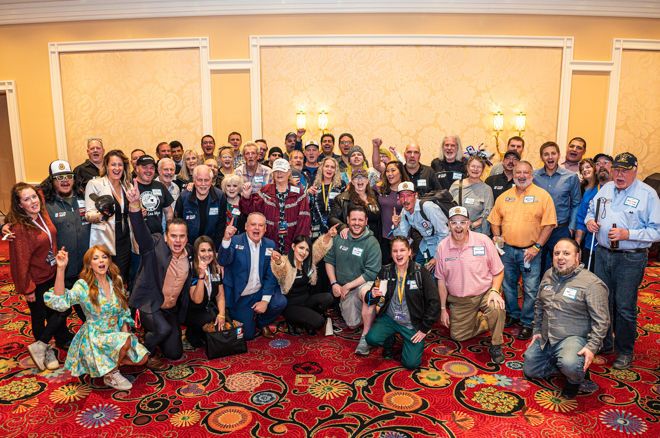 More than two years after they first met online, a ClubWPT group of friends dubbed the "Stream Team" finally gathered together in Las Vegas at the luxurious Wynn for an evening of delicious bar-be-que and poker.
The fun evening for the 50 members of the group occurred two days before the start of the historic WPT World Championship, the first ever $15 million guaranteed live poker tournament. On Monday, the $10,400 buy in event will begin at Wynn, and the field is expected to crack 1,700 entrants, perhaps even hitting 2,000, an unthinkable amount for such an expensive tournament.
Friends Gather in Las Vegas
During Day 1c of the WPT Prime Championship at Wynn, which had an impressive 5,430 entries ($5.2 million prize pool), Stream Team members, and a few plus-one's, congregated in the Brahms reception room for a tasty meal along with World Poker Tour commentators Vince Van Patten and Tony Dunst, Executive Tour Director Matt Savage, WPT President and CEO Adam Pliska, and the talented presenter Lynn Gilmartin. Even Steve Lipscomb, the WPT's founder back in 2002, stopped by.
What is the Stream Team? Back in March 2020 when the pandemic first struck, poker rooms across the world were closed. The World Poker Tour, along with every other tournament, was forced to cancel all events for months. But the WPT crew found a way during that time to keep the game going.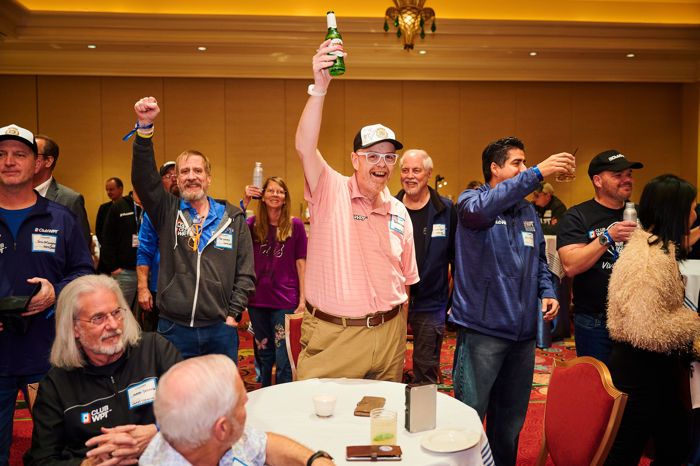 Gilmartin, Savage, and Dunst would stream ClubWPT action during the pandemic. It was during these streams when the now appropriately named Stream Team first began chatting. They often congregate in a Discord group to discuss poker, life, and the WPT.
Over the past couple of years, the group has bonded online and formed friendships that will last a lifetime. But until Saturday, they'd never met in person.
The Stream Team comes from all walks of life — mostly in the United States, although a few members live in Canada. There are men and women of various ages, and they all have different occupations. Some are married and have kids, others are single. Some are retired, others are early in their careers. But there's one thing they all have in common that will always keep them bonded — a passion for poker.
Most of the 50 members and invited guests traveled on their own dime to Las Vegas just to hangout with their fellow Stream Teamers. A few, such as Jason "Kabby" Kabakoff, who moved to Henderson (Las Vegas area) from Dallas, Texas a year ago, only had to drive across town.
Also in attendance was the ClubWPT Player of the Year, Mark "Symo4709" Symons, who hails from Grand Rapids, Michigan. He spoke with the WPT during the BBQ and said he beat out thousands of players to win the award.
"I started playing poker about two years ago during the pandemic," Symons said. "I had a work-from-home job and it was not very interesting, and so I tuned in to some of the old episodes and I saw Vince Van Patten and Mike Sexton talking about how different hands are played out, and Tony Dunst breaking down the 'Raw Deal.'
For his accomplishment, Symons won a free seat into the WPT World Championship, which runs Dec. 12-20.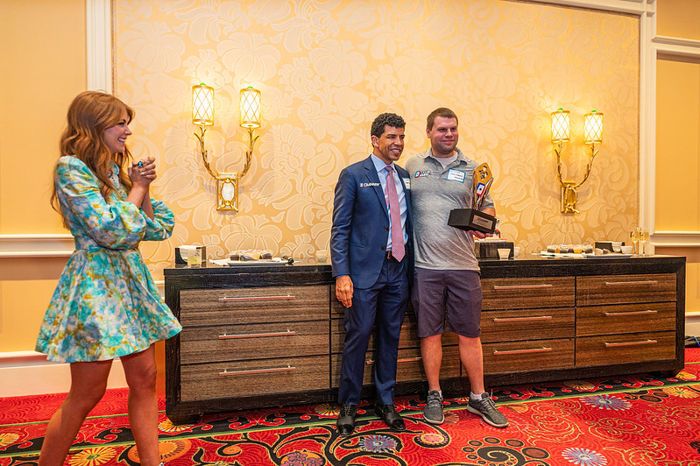 Surprise Revealed
For two years, Al Kalieta and Lynne Christiensen played in Stream Team private games in separate rooms from the same home in Long Island, New York. They're engaged, and no one else in the group even knew about it until the couple broke the news this weekend.
"She'd play on the first floor, and I'd go upstairs and play," Kalieta explained.
The couple has an interesting story to tell, which they did to PokerNews Saturday night. According to Kalieta, the two met on the Match.com dating site 18 years ago. But their relationship only lasted for about two years.
A couple years ago, he signed up for the Bumble app and had recognized someone on there — it was his ex, Lynne Christiensen.
"I got in touch with her, she responded and we've been together ever since," he said.
The New York couple rekindled their romance and plans to one day tie the knot, although they don't have a wedding date set. As for who the better poker player is in the relationship, they both had similar answers, although Kalieta wisely chose his significant other.
"I've been playing longer, but I'm going to tell you that she's the better one," Kalieta said with a bit of hesitation.
Christiensen, on the other hand, took no time whatsoever to defiantly answer, "I am." So that settles it.
Let's Play Some Poker
The Stream Team has played hundreds of online games together for nearly three years now. On Saturday, they finally had an opportunity to sit next to each other face-to-face in a live poker room to play some cards, and they got to take a shot against World Poker Tour familiar faces such as Gilmartin, Dunst, and Savage.
Each player bought in for $120 with the first-place winner taking home $1,500. The first to exit was Dunst, who was sent packing by Christiensen, perhaps proving her claim that she's a better poker player than her significant other.
At the end of the night, Patrick Grimm was the last player standing, beating out Terry St. Peter heads up to take it down. Fun was had by all, even those who didn't reach the money.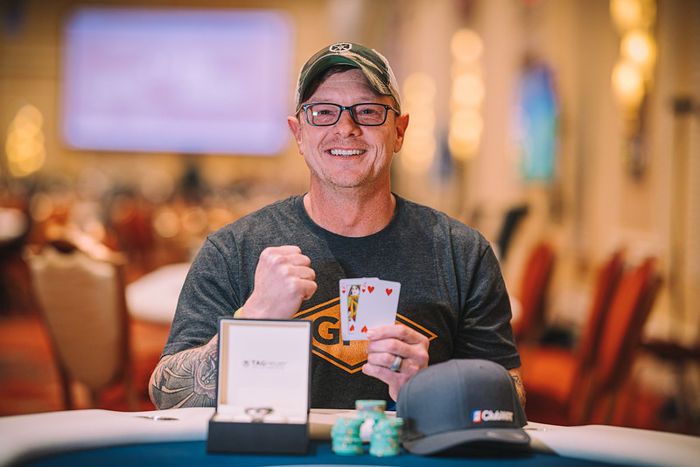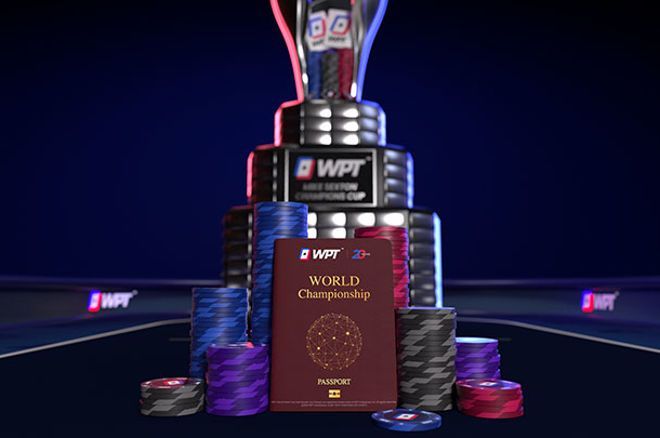 The launch of WPT Global means that poker players around the world now have the chance to win their way to WPT events, win prizes and enjoy exciting games such as Poker Flips. As one of the world's largest cash game poker networks, WPT Global is available in over 50 countries and territories around the world.
WPT Global offers a large deposit match bonus: 100% on deposits up to $1,200 (using any payment method). New players depositing a minimum of $20 automatically receive this match bonus which is unlocked in $5 increments (credited straight to the cashier) for every $20 of rake contribution.
Both tournaments and cash games count towards bonus unlocking; new players have 90 days from the date of first deposit to unlock and claim their full bonus amount.