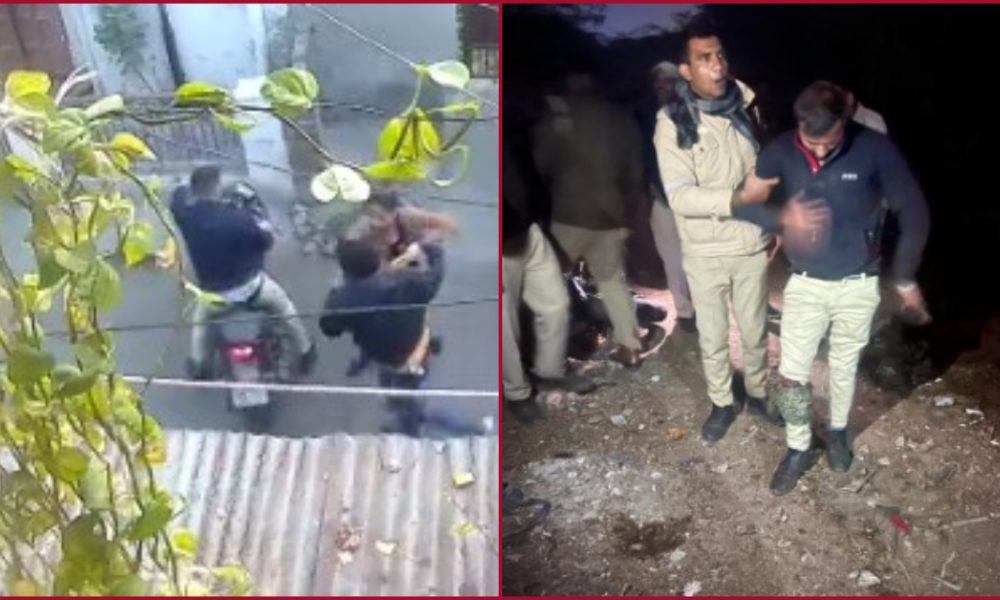 New Delhi: Bravery cannot be expressed by just words. One has proved it by acts as well. In an effort to save his valuables from two bike-borne snatchers, a girl in Meerut fought off to catch them barehanded. The brave act of the girl was captured on CCTV. The act is now going viral on the internet among users.
The incident was shared by a Twitter user on December 11. Sharing the video on Twitter, he also tagged UP Police.
यूपी के #मेरठ में दादी का कुंडल छीन कर भाग रहे बदमाश को पोती ने पकड़ कर सड़के पर गिराया,पूरी घटना सीसीटीवी में कैद,कुंडल लूट कर भाग रहे बदमाश को पकड़ने की कोशिश करती दिखी युवती, देर रात पुलिस ने दोनों बदमाशो का किया एनकाउंटर।@Uppolice #Meerut pic.twitter.com/CFi2WBGonc

— ANMOL Sharma (@anmolmeeruthiya) December 11, 2022
It is reported that the duo was arrested by the police late at night in an encounter.
The police also issued a video in this recorded in reply to the video. One can watch the video to know what the police department said about the incident.
Since being uploaded online, the video has received over 2,600 views, 330 likes, and many comments.