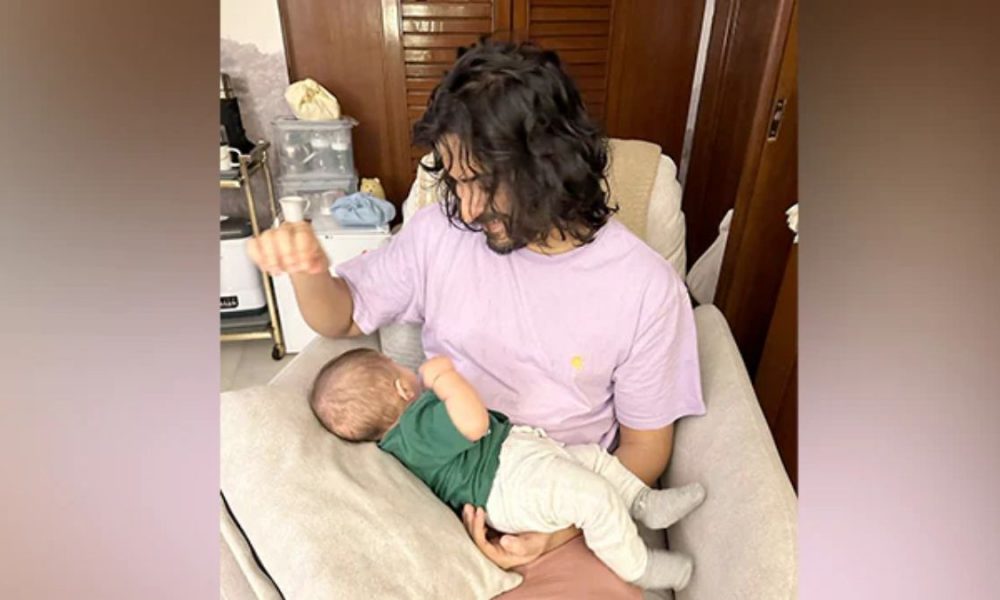 New Delhi: Sonam Kapoor and her husband Anand Ahuja announced the arrival of their first child in the month of August this year. Since then the couple has been posting adorable pictures of their child on social media. Recently, Sonam shared another picture of her child Vayu. This time in a very cute picture, Vayu is seen resting on the lap of his uncle Harsh Vardhan Kapoor, brother of Sonam Kapoor.
Sonam wrote that Vayu loves his mama Harshvardhan Kapoor. Tagging Harshvardhan, she added, "You are the best mama." Notably, The post was from Anil Kapoor's house in Juhu, Mumbai.
Earlier in November, Sonam posted a video in which Vayu's face was visible for the very first time. It was captioned "Sweet Nothings". The video showed Sonam and Anand enjoying a ride while Anil Kapoor was seen having quality time with his grandson with Vayu in a baby stroller. The cover photo of the video demonstrates Sonam and Anand kissing their son.
Notably, Sonam and Anand announced their baby's arrival in the month of August through an Instagram post. In the statement posted on 20 August 2022, they said that they welcomed their baby boy with bowed hearts and heads. They also thanked all the doctors, friends, and family who supported them throughout this journey.
The couple further added that they understand it is just the beginning, and their lives are changed forever.
Sonam Kapoor and Anand Ahuja were married in April 2018.